I've been speaking with a couple of our Centroly users, who shared that they aren't sure what are the key features available on Centroly. I decided to put together this quick guide, to help orientate our new users to the site.
Here are some important functionalities available on Centroly!
Key features
FAQs
What is Centroly? In short, we're Pinterest for knowledge sharing.
If you prefer a more visual way to learn, here's a demo video to walk you through the platform.
Browser Extension
This is key! This will allow you to easily add tags and links to your Centroly collections, without having to leave your browsing activity to navigate to Centroly.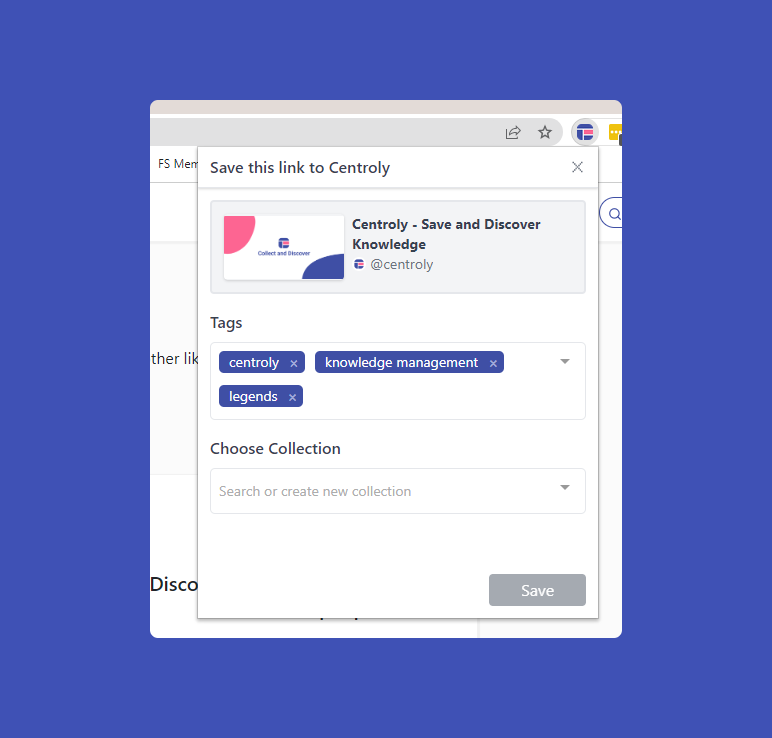 We currently support Chrome, Firefox and Edge browsers. You can easily install the extension via these links
Adding Sections
Get your inner Marie Kondo on! Create sections in your collection to organise your links, so you can create additional categories to sort and order your sources.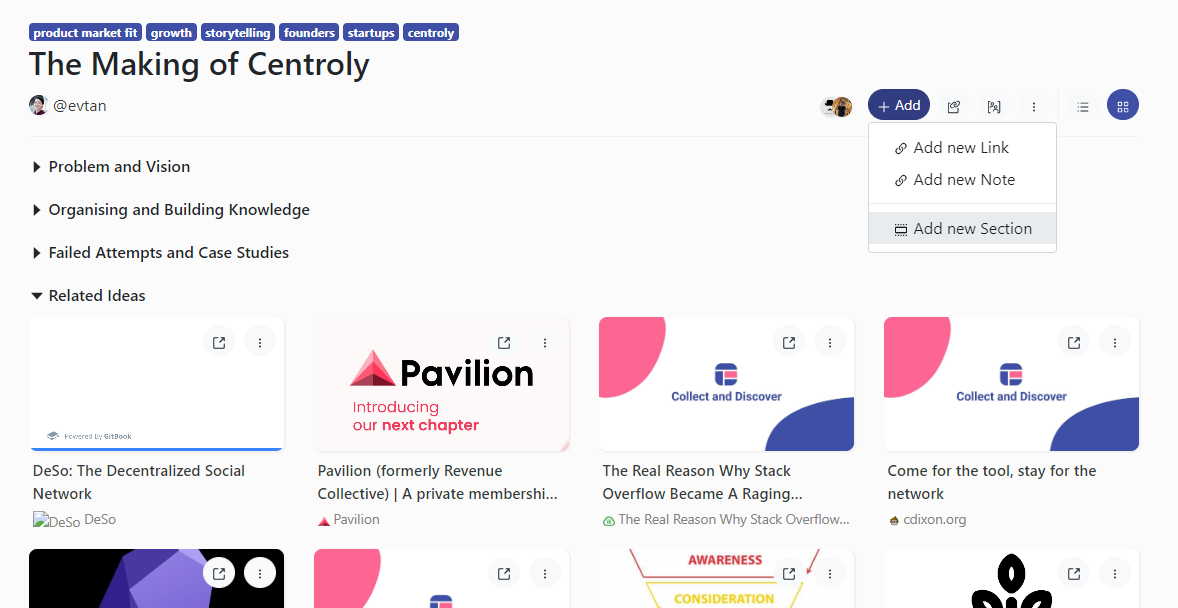 Note Blocks
What's the thinking behind adding these links to your collection? What are some key points you'd like to recall about these various sources? You can now easily add this context by adding a Note Block to your collections.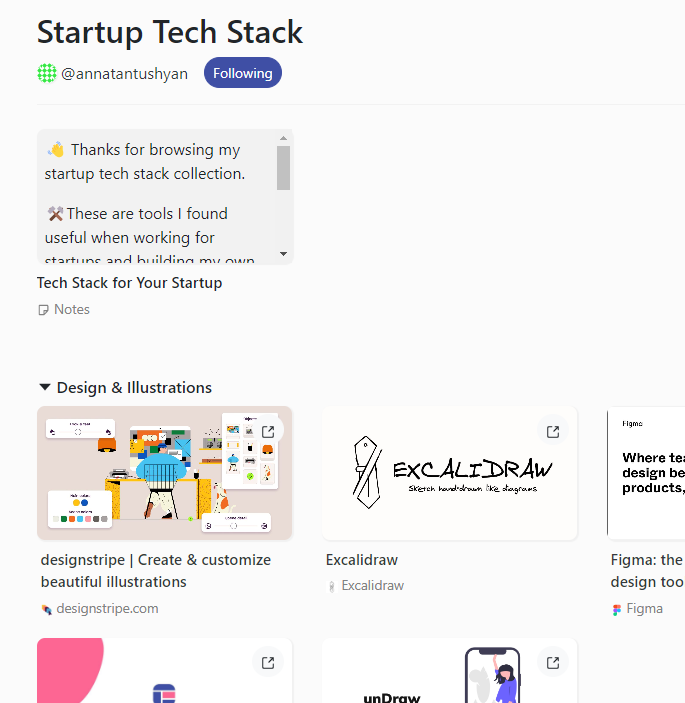 To add a Note Block, simply click on the +Add icon at the top of your collection. Note Blocks support Markdown formatting (the leading standard syntax for formatting plain text to HTML). Here's a quick Markdown cheat sheet to help you get started.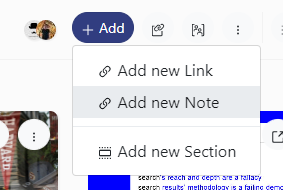 Collaborative Collections
You can invite your teammates to join you to build a Centroly collection together. Very useful for project work, and to turn curation, discovery and research into a group activity.

To add collaborators to a collection, just click on the Collaborators icon at the top right of a collection. You'll be able to invite any user with a Centroly account to join your collection.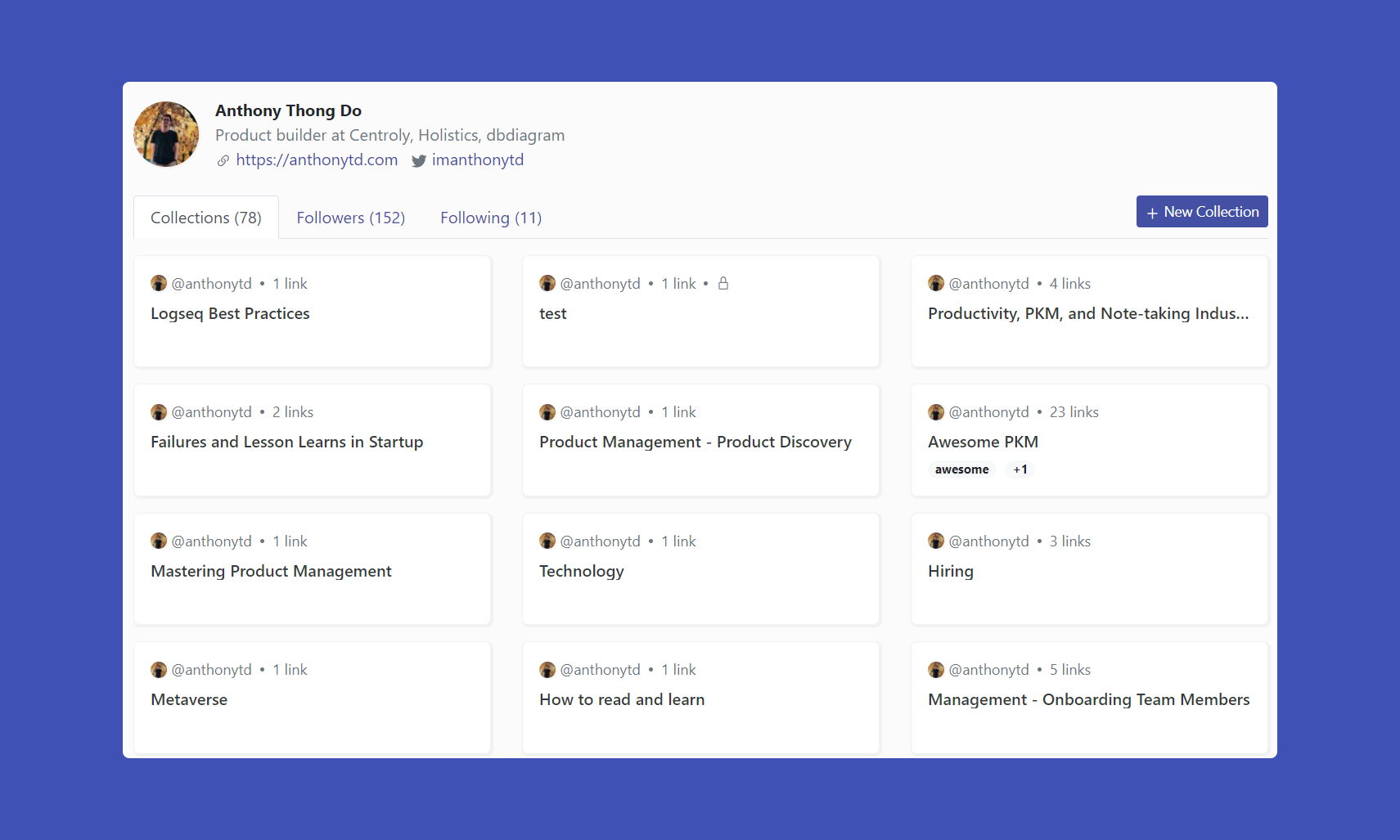 Private Collections
Want to hide your collection from other users, so that only you can access it? You can make your collection private, either when creating the collection or by editing the collection settings. We think collections and curations are better and more fun when shared, but we won't judge!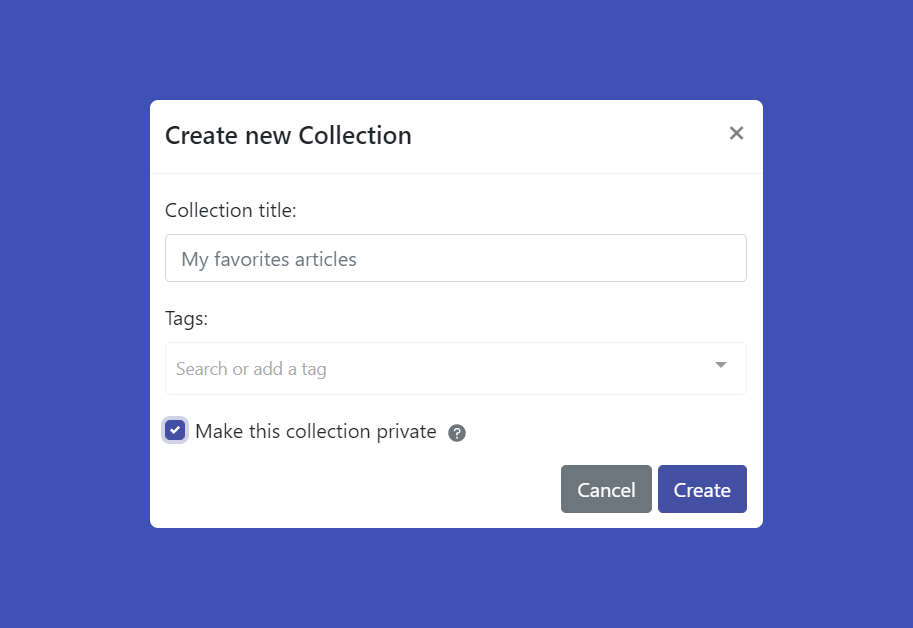 "My Links" Bird's Eye View
This is a bit of a power feature that flies under the radar. The "My Links" view allows you to quickly get a bird's eye view of all your collections and tags. You can easily see how many links are in each of your collections, which tags you have used the most, and what are all the links you have that use that tag. Very easy interface to manage all your links on Centroly.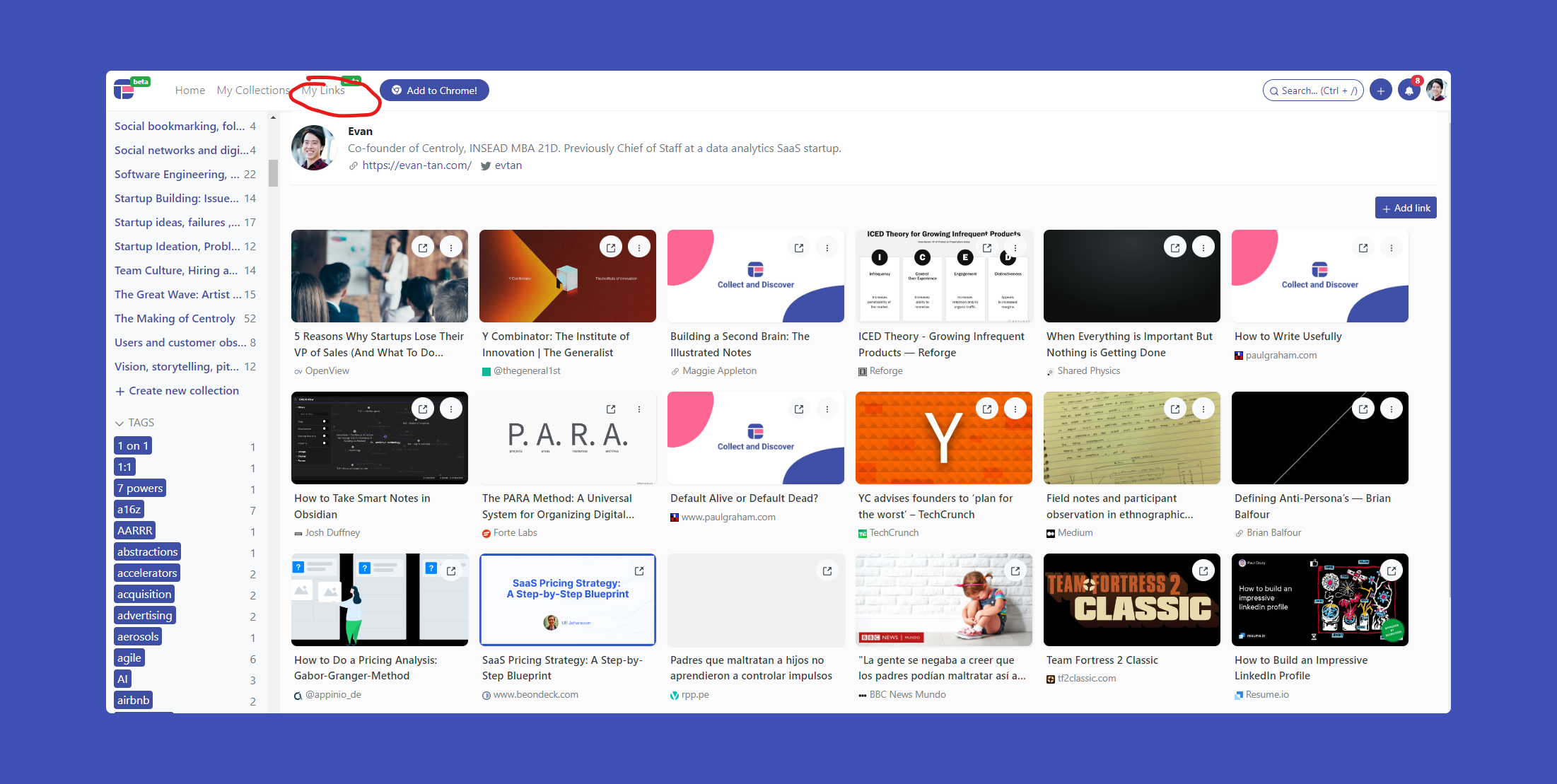 Q: How do I change my profile picture?
We use Gravatar, a service that associates an avatar image with your email address. Follow this link to change your Gravatar, then login/signup with the email you used to register for Centroly and update your avatar there.
Q: How do I add a PDF file to a collection?
Centroly allows publicly accessible URL links to be added to our site. One workaround would be to add the PDF file to Google Drive/Dropbox or an equivalent service, and set the accessibility to public. You will then be able to add the link to the PDF file to Centroly!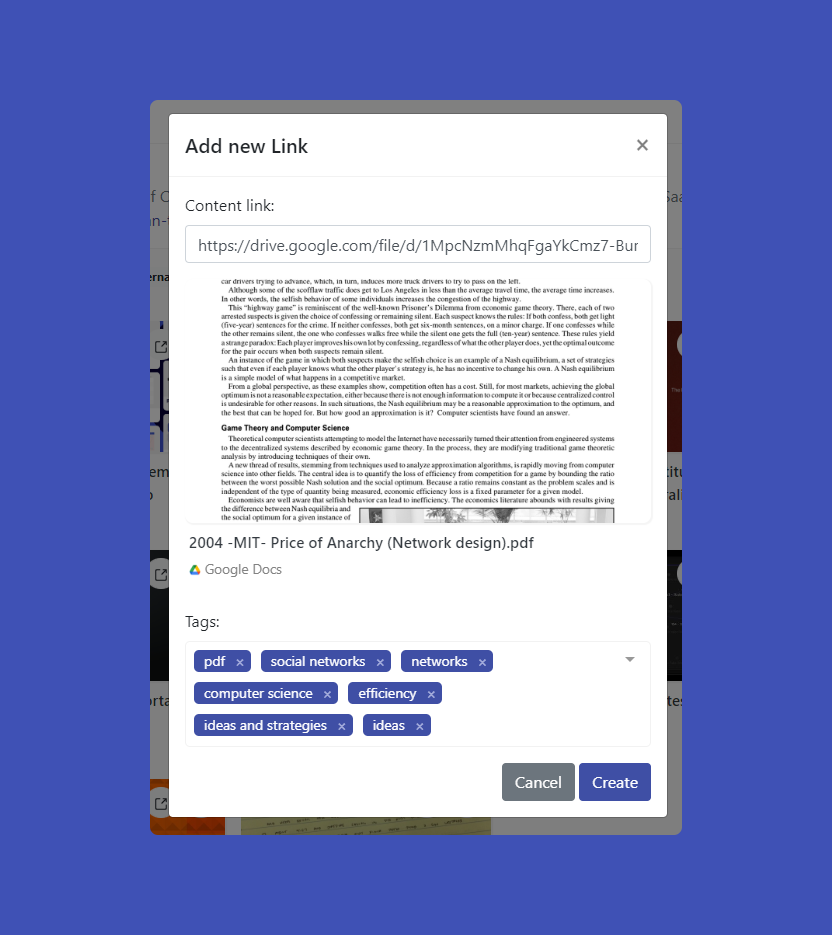 Q: Can I add a sub-section within a section, inside a collection?
We have a useful workaround to achieve this. As Centroly uses a block system, you can add the link to a collection, within another collection. This allows you to have as many levels of depth to your collection as you wish!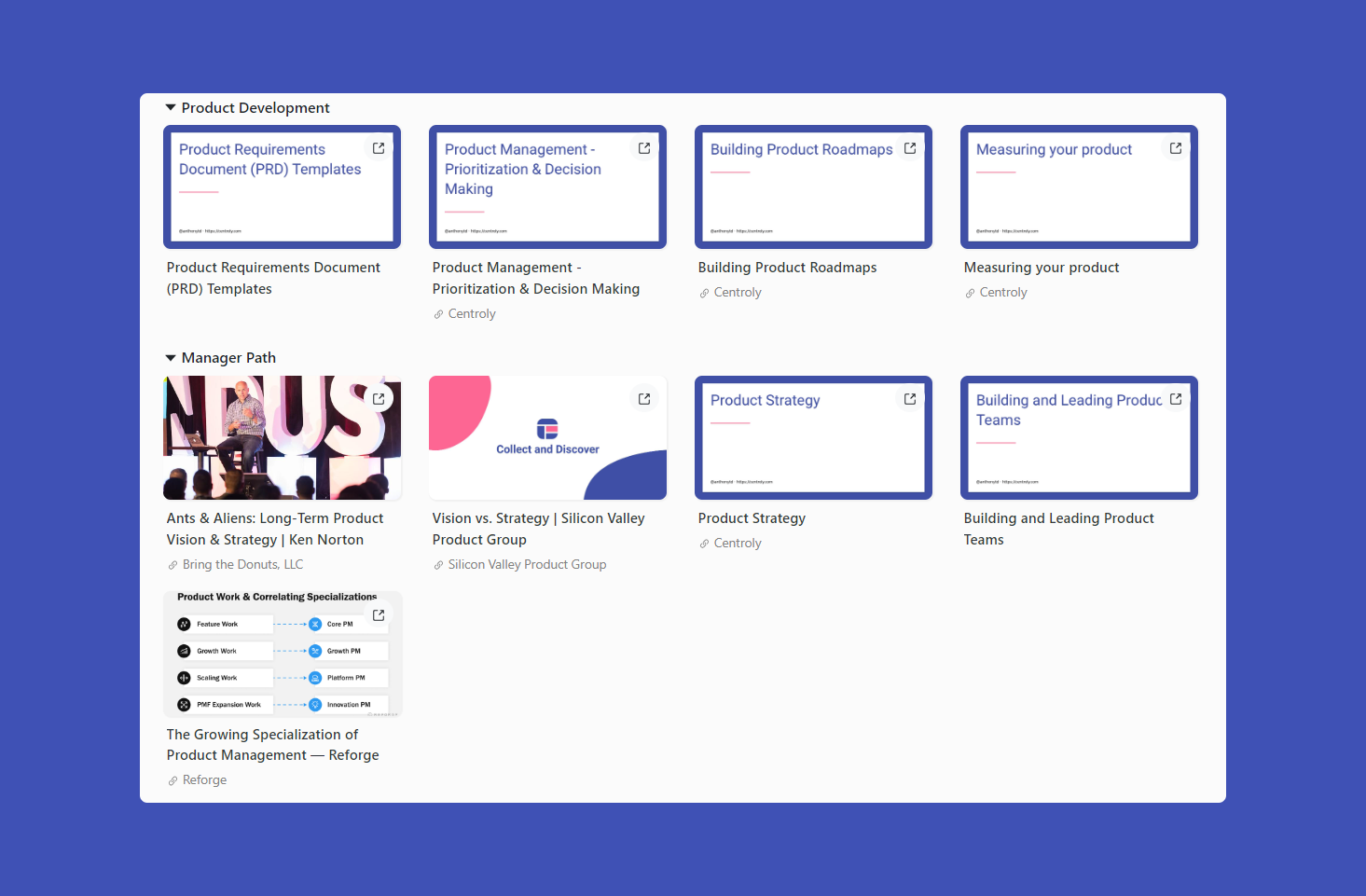 That's a quick walkthrough of some of our key functionalities, as well as some tips and tricks. Let me know if you have any questions or any features you'd like to see!